Cartridge Filter Element, Flame Retardant Fiber Filtration
Description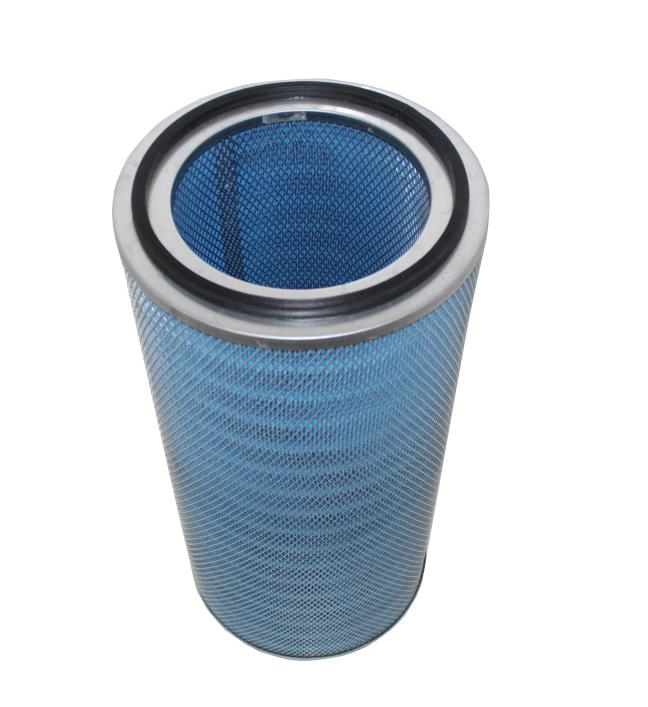 Flame retardant filter elements use American high-quality and high-efficiency flame retardant wood pulp fiber filter material and combine folding processes to ensure the filter cartridges are flame resistant. They are suitable for filtration at continuously high working temperatures, such as flame retardant dust removal filter cartridges, gas turbines, central air-conditioning systems with high demands for dust content in the air, and filtration of flammable and explosive dust.
Specification
| | |
| --- | --- |
| Inner diameter | Surface filtration |
| φ213mm | 21m² |
| φ241mm | 23m² |
| φ213mm | 26m² |
| φ213mm | 27m² |
| φ213mm | 28m² |
Features
Flame retardant wood pulp fiber features a small pore size, excellent air permeability, low resistance and high filter efficiency.
The end caps, inner and outer protecting meshes feature high-quality galvanized sheets and have an excellent corrosion and rust resistant performance.
They use low hardness and high strength obturator rubber sealing to ensure the filter air tightness.
They use a super strong adhesive, ensuring there is no degumming or cracking, which ensures the filter service life and usage safety under heavy load conditions.
Custom Flame Retardant Fiber Filtration
You can directly choose from the above displayed flame retardant fiber filtration. We can also satisfy your any requirements for filter element size, surface treatment method and other aspects, and provide you with custom service for flame retardant fiber filtration.
If you want to customize other types of filter elements such as antistatic cartridge filter elements, back flushing filter elements and filter bags, you can enter custom page, see custom instructions and provide us with necessary information.