Cellulose Filter Cartridges
Introduction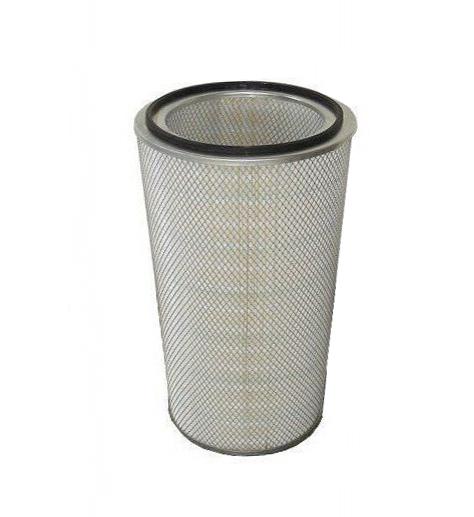 Xin Huan Bao cellulose filter cartridges are made of resin cellulose filter medium which is pleated to increase filtering efficiency, and they are usually used for dust collecting in air filtration. Our filter cartridges are treated by thermocuring, so they have better tightness and higher durability than common filter elements.
We will check the mediums according to ISO standard to make sure that all batches of filter materials meet demands.
Cellulose filter elements can be available in cylindrical shape and many sizes can be customized. You can customize your required filter elements according to your needs.
Specification of cellulose filter media
| | |
| --- | --- |
| O.D. × I.D. | 325×215 mm (Customizable) |
| Height | 600mm |
| Filter material | Cellulose |
| Filter Surface | 10 m² |
| Bottom hole diameter | 16 mm |
Custom Cellulose Filter Cartridges
You can directly choose from the above displayed cellulose filter cartridges. If you have any special demands for size, installation method or surface treatment method, please contact us in time and we can provide you with custom service for cellulose filter cartridges.
If you want to customize other types of filter elements such as antistatic cartridge filter elements, water and oil repellent cartridge filter elements and back flushing filter elements, you can enter custom page, see custom instructions and provide us with necessary information.