Stainless Steel Cartridge Filter Element
Applications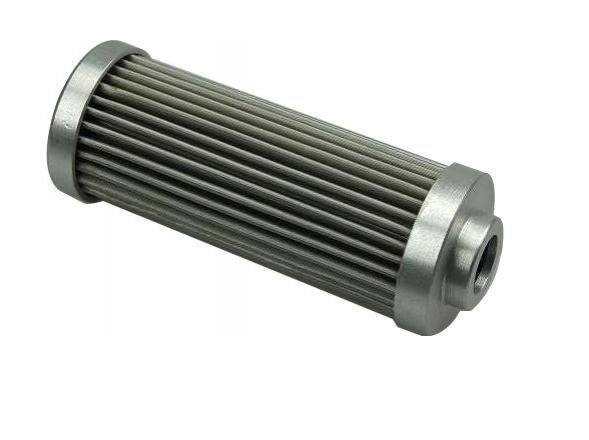 These filter elements are made of sintered stainless steel fiber felt and stainless steel woven mesh through a refractive wave process. Sintered stainless steel felt is formed with different pore sizes ranging from coarse to fine and can more easily control the high filter precision and high dust capacity.
The stainless steel cartridge filter elements feature a porous structure, large surface area and uniformly distributed pore size. They will continuously filter, and are high temperature and corrosion resistant, as well as highly precise.
Xin Huan Bao filter elements are crimped construction stainless steel filter elements. They are made of 304L or 316L stainless steel and can be used at high temperatures up to 400°C.
Material and specification
Filter material: 316L, 304L
Size: 100-1500mm
Diameter: 25, 32, 40, 50, 65, 80, 100, 150, 180mm (Can be customized according to requirements)
Filter precision: 5-250μm
Features
The stainless steel filter elements are high temperature resistant to temperatures as high as 400℃.
They have a high porosity, excellent permeability, large flow rate and high dirt holding capacity.
They are corrosion resistant, high-temperature resistant, acid and alkali resistant, organic solvents and chemicals resistant.
They have a high filter precision and can work under 0.1-10MPa environment.
They have a long service life, because they can be easily washed and reused.
Custom Stainless Steel Cartridge Filter Element
You can directly choose from the above displayed stainless steel cartridge filter elements. If you have any requirements for filter element size, installation method and surface treatment method, please contact us in time and Xin Huan Bao will provide you with custom service for stainless steel cartridge filter elements.
If you want to customize other types of filter elements such as cellulose filter cartridges, TORAY Nonwoven fabric filtration and antistatic cartridge filter elements, you can enter custom page, see custom instructions and provide us with necessary information.